MD's Message
PROFILE
Mr. Mansoor
Managing Director
Al Bayan Group of Companies
Dubai, UAE.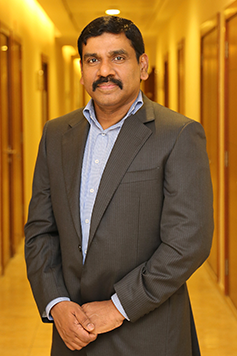 With an illustrious career that spans over 4 decades, Mr. A K Mansoor is a visionary entrepreneur that has started his career humbly, overcoming multitudes of obstacles and challenges to climb his way up to successfully founding the Al Bayan Group. The Al Bayan group is an International Business conglomerate established in Dubai with a diversified business investment portfolio.

Originating from Guruvayur, Kerala, India, Mr. Mansoor began his journey to success by moving to Dubai in the year 1987 at the young age of 19. His career began very humbly from driving trucks to managing warehouses; progressively he began to dabble in business by establishing an air cargo company in the early nineties. Success never came easy for Mr. Mansoor as operating a small air cargo company was a challenging due to the highly competitive market. Nevertheless, the tenacity and the passion that runs in his veins became the key ingredient for success in the cargo business. It is these two traits together with strong business instincts and the willingness to take critical risks that defines this self made entrepreneur and is reflected behind the establishment of the Al Bayan group.


AL BAYAN GROUP OF COMPANIES
A true testament of a successful entrepreneur is the unparalleled hunger for business challenges. The early success in the cargo business was not enough for Mr. Mansoor as he had a desire to explore a wider scope of investment options. Al Bayan Group of Companies is the holding company that has an equity investment in multiple businesses and industries such as timber, food, and beverage, medical centers etc.
CHICKING
One of Mr. Mansoor's passions was to build a business with an international footprint. He has always been interested in the restaurant business and despite having no experience in the food industry and no formal training in restaurant operations, Mr. Mansoor launched "Chicking", a fried chicken based Quick service restaurant in the year 2000. "Chicking" was developed with the idea of creating great tasting halal food in a quick service environment. From what was initially a plan to just realize his passion for the food business, Chicking has now become a brand that would challenge the big global quick-service brands. Ever since the door to the 1st outlet was opened in Deira Dubai, Chicking has become a phenomenon. In each market that Chicking has entered, it has wowed the customers and creates an ever-increasing fan base. Today, Chicking is a household brand that is present in 8 countries with more than 100 outlets, employing over 1400 people around the world.

With Mr. Mansoor at the helm, Chicking has the world as its playground; the future is very bright and its agenda to become the leading Halal Quick Service restaurant by the year 2020 will become a reality.
website: www.chickinguae.com